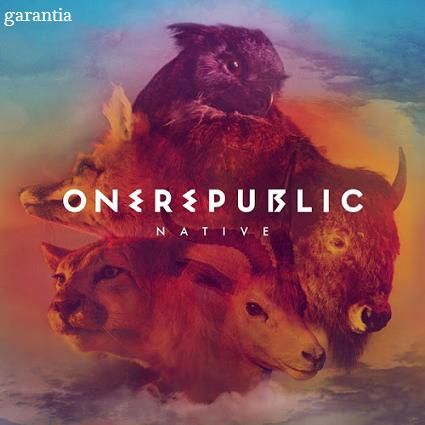 I will forever be indebted to OneRebublic for the song "Apologize." It's what I like to call "One of the Better/Possibly Best Breakup Songs of the Century. No, I must correct myself: of the millennium. I don't get to use that word often, so I'm pretty excited that it was so approprié. But enough with my semi-stunning vocabulary. So while OneRepublic definitely spun out my heartbreak song of 20-whatever that year was (very significant heartbreak obviously) with their song from the album Dreaming Out Loud, they also had some tracks that I still adore to this day. "Say (All You Need)" remains somehow simple and simply beautiful in its powerful message and I never get tired of listening to it.
Other great tunes followed on their next album Waking Up which produced hits like "All the Right Moves," "Secrets," "Good Life," and "Marchin On." Not too bad for a follow up album, I must say. So what can you expect in their latest album Native? More of the same for starts. The sound hasn't changed. The same kind of lovely, wishful lyrics come back and reach for us. The easy guitar strumming ballads make for great go to background tracks of young hearts everywhere. Is it genius? Well, not really, but not all really delightful things are sheer brilliance. I do appreciate the great combination of melodic tunes and meaningful lyrics, so I really have nothing negative to say about Native. For all you music lovers out there who adore Joshua Radin, Five for Fighting and other fabulous anthemic songwriting groups, you'll enjoy every track on this album, which you can listen to here. And, just because I can and just because I'm looking out for you, I've included all of OneRepublic's albums for your listening pleasure. You're welcome.
PS don't forget to like us on Facebook or follow on bloglovin.com!
https://www.facebook.com/NoteworthyMusicBlog