From the group that told us
all you need is love,
it's safe to say that we have crazy love for the Beatles. I don't think I've ever met even
one
person in my entire life who didn't like the Beatles. They're a band all in their own category of phenomenal. I adore the Beatles for not only their amazing music and longevity, but also how timeless they've become. They've produced songs that are loved by people across the world, and that span multiple generations. Music like that doesn't come around often. There's something magical in that kind of music. Before the Beatles, the having a rock group produce the hysteria like Beatles Mania was unheard of, and the power of rock was still subdued. After the Fab Four took over the world with their rock music, they changed the way people not only listened to music, but reacted to music. It became a very personal connection to both the music and musicians.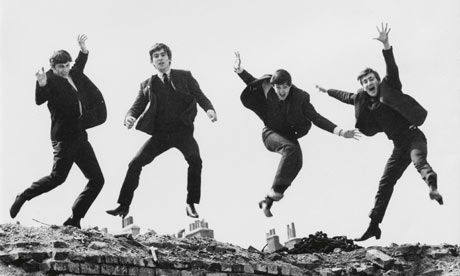 Though the band played together from 1960 to 1970, their music lives on. And today isn't just music mix Monday, but also Sir Paul McCartney's birthday. The Beatles music is so awesome, it can get you knighted, how about that? I don't know if McCartney can slay a dragon, but he's rocked the music industry for sure. Happy birthday McCartney!