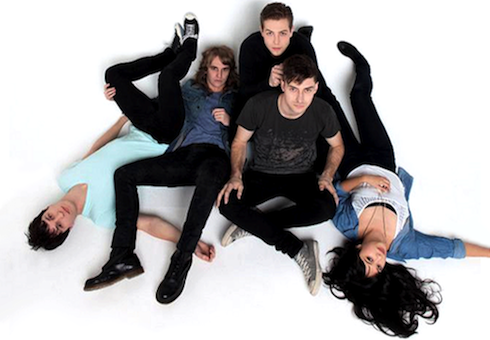 There isn't too much I love about Mondays. It's the slayer of my weekend activities, and the bringer of all things boring and responsible (like the work week). Today was craaaazy busy! Fortunately, I don't have to slave away at a 9-5/M-F job so I get to make unofficial weekend days on say, Wednesday, but that only makes Monday
marginally
better. This past week and weekend were crammed with all kinds of great events, so I suspect it will take a while to recover. The one thing I do like about Mondays: getting my music fix! I really crazy about the edgy, artsy sound of new wave/post-punk revival bands, so here's my pick for today covering some stellar New Wave Revival bands.
M83
played a sold out performance last night at the Granada Theater here in Dallas. IT.WAS.FABULOUS! Props to both the band and venue for putting on a great show. This band is known for it's stellar mix of ambientpop and dance table beats that make you want to keep coming back for more.
Midnight City by M83
The Naked and Famous
is one of my favorite electropop bands. The entire album Passive Me, Aggressive You is a compilation of winning songs. I mean, literally winning, like tiger's blood/Charlie Sheen style. Groooan! Lame joke. Couldn't stop myself. Back to their success story:
In 2011, the band garnered six nominations at the
New Zealand Music Awards
for Album of the Year, Single of the Year, Best Group, Breakthrough Artist of the Year, Best Alternative Album and the People's Choice Award. Not band for a newbie band, I'd say! Their music is innovative and pulls me in.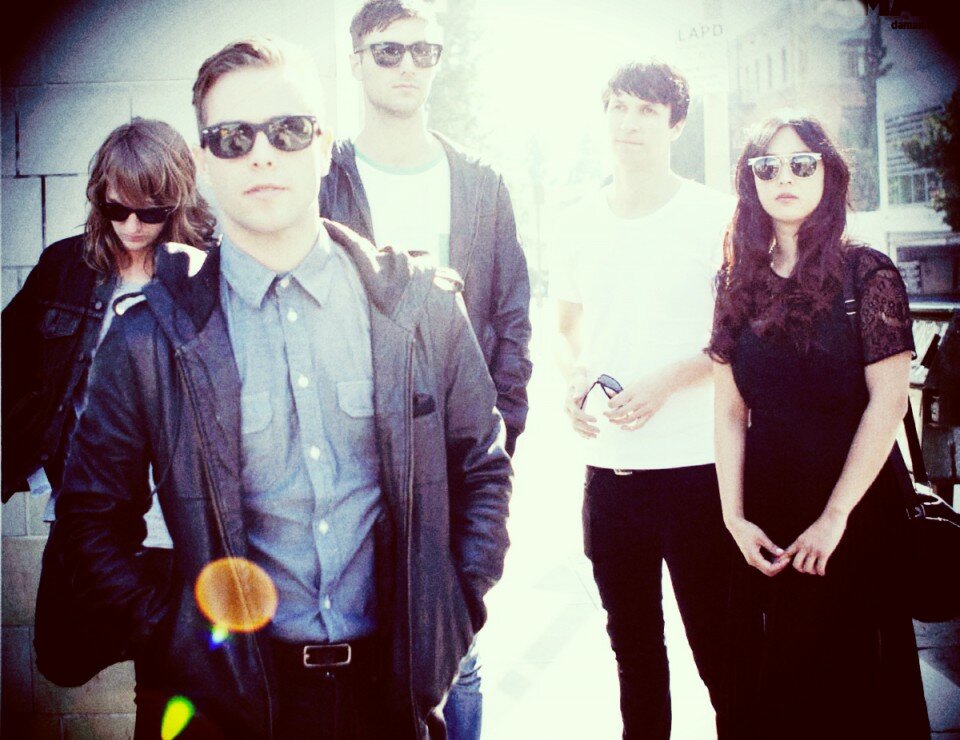 Like Punching In A Dream by the Naked and Famous
Young Blood by the Naked & Famous
Temper Trap is a band I looooove, as in I <3 them in a big way. Another post-punk revival band, Random fact about the band:
The group was named The Temper Trap after their first choice, Temper Temper, was rejected due to its use by a United States band.I have no clue who Temper Temper is, and I think Temper Trap sounds much catchier anyways. All's well the ends well!
Sweet Disposition by Temper Trap
Bloc Party
was introduced to me by my lovah Samuel, and I've been hooked ever since! They have a great sound! I have a thing for the Brits. Their music just sounds better to me and maybe a touch more posh.
Pioneers M83 Remix by Bloc Party
Just getting started with the New Wave revival? Here are some other bands worth checking out that are high on my playlist:
The Killers (an obvious choice...but make sure you check out Brandon Flowers solo release album!)